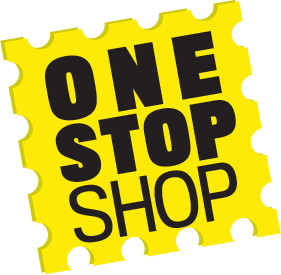 A process in which we integrate
all the services for your brands
We are a group of architects, social communicators, content generators, graphic and industrial designers, web designers, community managers and project managers, focused on creating or adding value to the experience of our clients' brands.
An integrated approach, or "ones stop shop" for designing all the brands' contact points, securing its positioning and consolidation: from its organizational communications, logo design or redesign and applications, interior architecture and shops furnishings, categories management, visual merchandising and signage, packaging, web pages, and every service that in the development process we consider the client requires in order to highlight his product, brand or service.
We've developed a work process with proven success in which we take into account the needs and specific realities of each company, brand or product, both in the traditional and in the digital markets.  This allows us to insure the scope and efficacy of the objectives outlined, within a precise time frame.

We gather the necessary information needed for a comprehensive understanding of the internal environment of the company, from a strategic, operational, administrative, perspective as well as from a traditional and digital market viewpoint.
Consumers research
Industry research
Organizational Audit
Visual Brands Audit
Brand Communicational Audit
Audit of Competitor Brands
Report and Accounts Analysis
Circulation and Traffic Flow Analysis
Environmental Requirements and Store Areas
Definition of Buyer Persons
Definition of Buyer Journey
Definition of Smart Objectives
Definition of Conversion Flowchart
Selection and KPI definition or Performance Indicators
Evaluation of Usability and User Experience (UX)
SEO

We study the company's existing objectives, strategies and plans; gather specific information on strategies, service image, product offers to be promoted, and any other, strong or weak aspect of the brand.
Brand Strategy
Brand Positioning Strategy
Brand Architecture
Brand Communication Strategies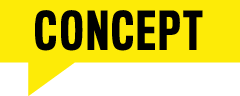 Based on Strategic Planning of the brand, alignment of the vision, culture, image of the company, the designers and brand consultants propose options.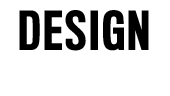 Branding & Naming
Retail Branding
Retail Banking
Furnishing Design
Merchandising System
Signage
Packaging
Digital Marketing and Social Networks
Brand Engagement or Cultural Brand Alignment

We proceed to the production of all the elements and pieces that make up the project, as well as its installation at the sales point or e-commerce, if the client would so require.
Production of Exhibition Furnishings
Production of Graphics Systems
Installation of Lighting Equipment
Implementing Architecture Design
Users training
Online Shopify Platform

We develop all concepts comprehensively in detail and create an extensive set of documents regarding the Development of the Project which will communicate via the following manuals, the intent, spirit and implementation of each element, and its eventual production, presented via manuals.
Standard Graphics of Brands Manual
Retail Banking and Architecture Manual
Merchandising and Signage Manual
Exterior Identification Manual
Products and Services Manual
Packaging Manual
Construction Detail Engineering

Image & Retail solutions evaluates the optimal accomplishment of the goals set after the project obtains a reasonable history of operability.  This allows us to warrant successful results in each of your projects that will be evaluated via the solid relationship we maintain with our clients.