Digital Marketing
and Contents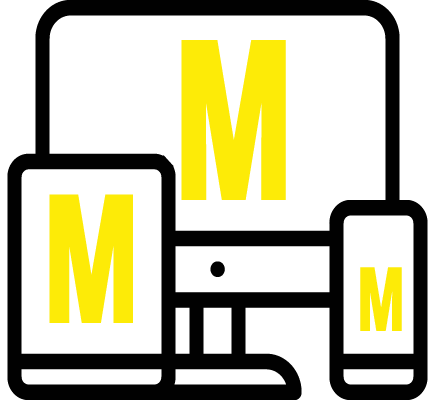 We complement the traditional marketing experience
with Digital Marketing and e-commerce design sites,
increasing the opportunities of success of our clients,
creating a community of users that generates traffic
and engagement with the brand
We complement the traditional marketing experience with Digital Marketing and e-commerce design sites, increasing the opportunities of success of our clients, creating a community of users that generates traffic and engagement with the brand.
E-commerce is affecting all the industries, demanding new marketing strategies where the traditional model intermingles with the Digital Marketing with the aim of creating a community of online consumers, hence generatingmore traffic for both online and physical stores.
At Image & Retail Solutions we have developed a process and a methodology for reaching more speedily and effectively results and profitability in the digital world.
We design a digital marketing strategy to define: Buyers Person, Buyers Journey, Smart Objectives, Conversion Flow Chart and KPI, or performance indicators. This process begins by analyzing the competitors and legal restrictions linked to the sector.
We establish an annual, tri-monthly plan and promotional calendar linked to offline activities plan. Program and planning of publications.
We plan, program and do a follow-up of social networks and influencers.
We draw up budgets of investment in digital media: Adwords, Facebook, Instagram or others.
We position and optimize our clients' projects in the search motors, via SEO and Google Analytics in order to carry out the statistical analysis of results, inclusion in Google and Bing/Yahoo Webmaster Central!